NOMAN NOMAD
游牧 无人之境
University of the Arts London
London College of Communication
MA Graphic Media Design
2019-2020
Final Project




"Ambiguous spaces": the relationship between interior and exterior spaces in architecture: exploring the use of VR in creating simulated future urban living possibilities.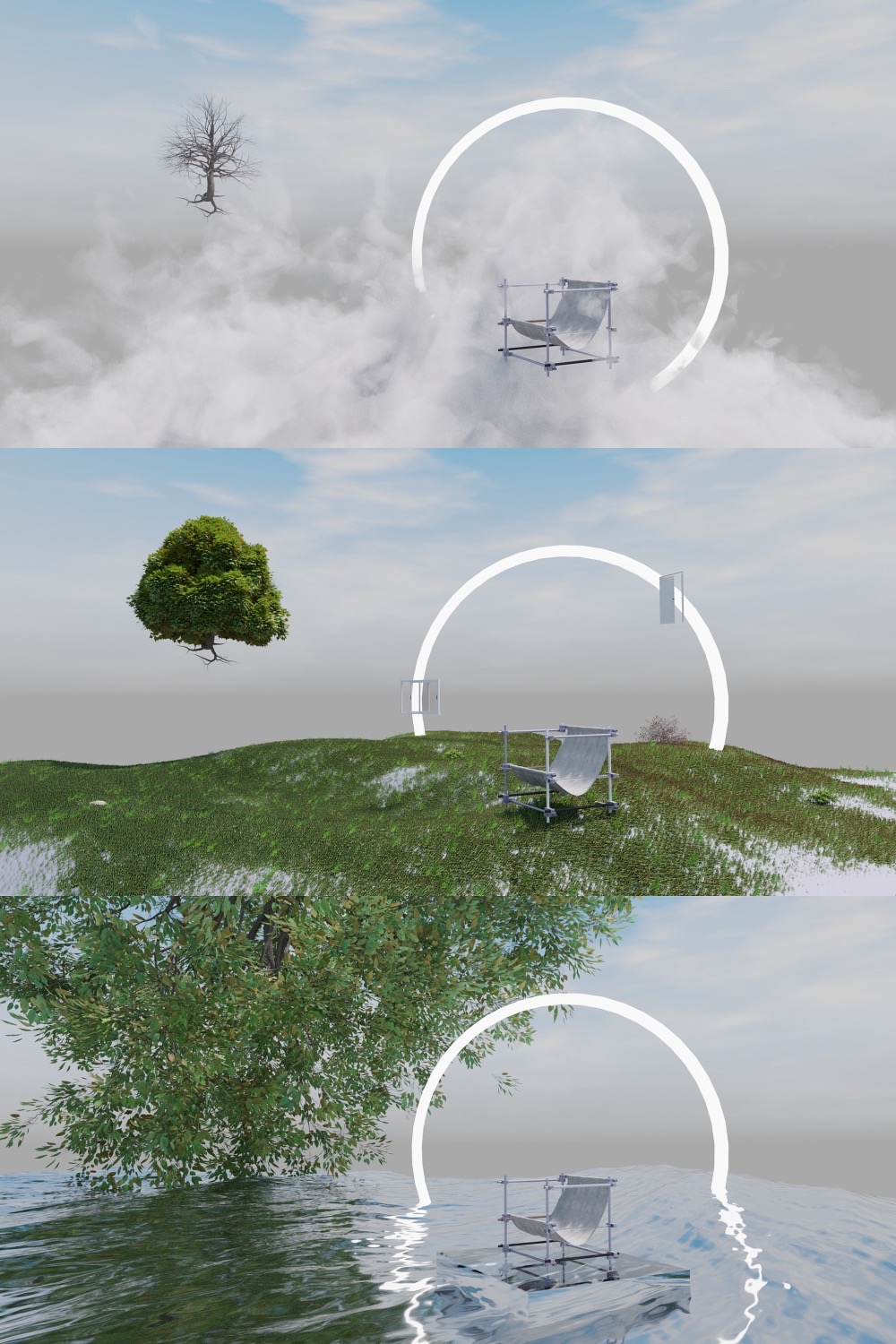 I only care about you
我只在乎你
University of the Arts London
London College of Communication
MA Graphic Media Design
2019-2020
unit 2
从记事起,父亲便一直在东北工作,每年家里只有几次团聚的机会。时常听你哼起这首歌,不知你是否因挂念他而唱。这首歌承载了你们43年来的爱情,还有生活的酸甜苦辣,喜怒哀乐。退休后,全民K歌成为你新的兴趣,卫生间变成你的录音棚。你以歌抒情,记录下每一刻回忆。

以《我只在乎你》为灵感,为妈妈出版一张精装自传单曲图集,选用记录家庭变化的照片,搭配康乃馨花开花谢的照片穿插其中,寄意感恩母爱和惋惜母亲的年华正在点滴逝去;手写体歌词令母亲的情感跃然纸上,其复古氛围烘托出年代感。专辑主色调以红宝石色搭配高明度的亮黄色,寓意热烈绚烂的爱情。卡带置于画册正中,仿若在温暖母体中的胎儿,至此刻瓜熟蒂落,带着父母四十多年的爱情,诞生了。

选材上,以亚克力营造出红宝石坚硬、通透的质感,与人造丝书布的柔软形成强烈对比,这种对比即为美感的涌现之处;RISO印刷与数码印刷,生活的单色与彩色碰撞一起;画册由13种不同厚度及触感的纸张组成,丰盛的质感刺激了人们翻阅母亲人生经历的欲望,亦暗合父母爱情生活的丰富多彩。
My father has been working in the Northeast China, and we reunited a few times a year. From time to time, I've often heard you hum this song, and I wonder if you sing it because you miss him. This song records your love for each other for 43 years. After you retired, Karaoke became your new interest. You lyrically record every moment of your memories into songs.

Inspired by "I Only Care About You", I designed a special limited-edition album of my mother's autobiography,with photos of the changing of family, and interspersed with photos of carnations bloom to express gratitude for mother's love and regret for her passing years. The album's main colors are ruby red and bright yellow, a symbol of passionate and gorgeous love.
The sharp contrast of choosing materials: ruby acrylic to create a hard, transparent texture, and the softness of rayon cloth, this contrast is the emergence of aesthetics; RISO printing and digital printing, monochrome and color collision of life together; the album is composed of 13 different thickness and touch of paper, the rich texture stimulates the desire to read the mother's life experience, but also alludes to the parents' love life.